Polls
In a dire situation, which power would you use most?

 

Which of the new episodes did you like the most?

 
News Feed
Next Episode
"Merry Mythmas" will premiere in


December 1, 2019 11:30:00 EST
Please enable JavaScript on your browser.
Create an Article
To create a new article, write its title in the box below.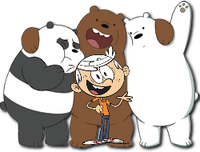 ---
Rainbow Butterfly Unicorn Kitty is owned by Funrise. All rights reserved.
Community content is available under
CC-BY-SA
unless otherwise noted.